Collateral Verifications LLC
The name you can trust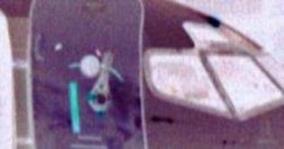 Collateral Verifications is a leading global provider of advisory, technical and valuation services with an established base in Aviation and Aerospace markets. Offices are located in Connecticut, Florida and Tennessee.
Collateral Verifications, Inc. was formed in 2004 and quickly established itself as a trusted name in the aviation industry. In stark contrast to competitor firms, CVI gained a reputation for treating every engagement as if it was their money at risk and their careers on the line. CVI went on to set new standards for affordable project fees with technical inspection rates less than half that of the major firms, as well as the overall performance levels expected from third party advisers.
The company was re launched in 2008 as Collateral Verifications LLC to better address the requirements of many long standing military and commercial clients.
The client base of Collateral Verifications includes nearly every transport aircraft and turbine engine manufacturer. International Lessors, national banks, general aviation manufacturers, commercial and military aircraft parts suppliers, insurance companies, law firms, investment groups, domestic and foreign airlines have also made the switch to CV.